How often do you think about your business's phone system? You probably haven't since the initial installation, yet it's a central part of the way we communicate at work. Now more than ever it's important to have a phone service that is affordable and adaptable to your business's specific needs. In the past, POTS (Plain Old Telephone Services) have been a constant source of stress with rigid features and steep pricing structures. That's why we're excited to talk today about our new VoIP (Voice Over Internet Protocol) service! We'll discuss the best features VoIP has to offer and show you how it's the right move for your company.
So what is VoIP it exactly? Simply put, it is a technology that allows you to make voice calls over the Internet as opposed to telephone circuitry. Because this method utilizes the ubiquity of the web, it allows you to make calls anywhere there is a connection and the proper equipment/software. There are even platforms available that allow you to take advantage of this freedom using your smartphone. In an office setting, VoIP allows painless integration with your business's software and CRM (Customer Relationship Management) tools.
80% of new PBX (Private Branch Exchange) lines installed these days are VoIP. A PBX is the phone system that serves and connects a private organization or office. Traditional POTS require an investment to build these and loads of equipment. With VoIP, these systems can be cloud-based and use a broadband internet connection. The result is a better connection and more control of your system's features.
VoIP services give you the tools to control your system and tailor it to fit your needs. In today's fast-paced world, customization and control are key. The ability to quickly implement new features is one of the best reasons to switch to a VoIP system.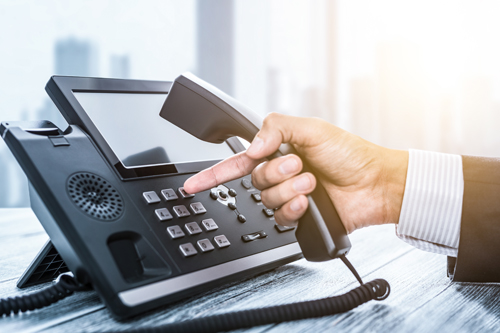 If your business has a customer care department or handles a large volume of calls, setting up a queue structure is a must. With VoIP, you can easily organize one or more queues where calls are answered by the first available representative. Alternatively, queues can be assigned to specific groups of employees. When you're business is closing for the day, you can have your system instantaneously shut off incoming calls, ensuring that the queue doesn't fill up when there is no one there to answer it.
Another valuable tool for incoming calls is an IVR (Interactive Voice Response), also known as an Auto Attendant. We're all familiar with these vocalized lists of options often presented when we call a business. With VoIP controls, these are effortless to arrange. This is perfect for helping your customers connect with the representative best suited to meet their needs.
The ability to set up and control extensions with a VoIP system is possibly one of its greatest attributes. With the provided tools, you can control everything related to a particular employee's number such as the types of calls they can make. You are also able to set up Remote Extensions, which allow you to configure phones outside the office to make and receive calls as though they were on site. For example, if you find yourself out of the office regularly, you can have calls to your extension forwarded from the office to your mobile phone.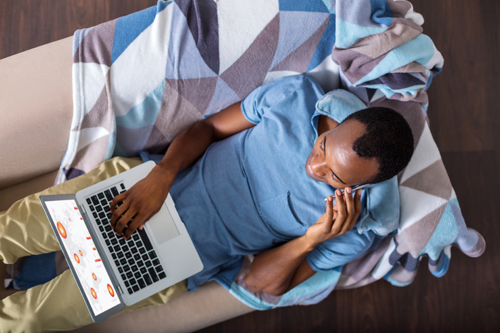 "But what if the internet goes out?" you might ask. That is a valid question and a possibility, but it is no more likely than losing your POTS connection. Both methods boast a 99% uptime, but VoIP has a secret weapon: 4G backups! In the unlikely event that your internet does go down, your VoIP system can switch to a wireless 4G connection until normal operations resume. This reliability and redundancy make VoIP the clear choice for sustained, uninterrupted business.  
Aside from the host of amazing features that VoIP offers, the real reason to make the switch is the cost to your business. Depending on the size of the company, VoIP can be as little as half the cost of traditional services. That's significant. Adding employees to a POTS system requires more equipment and additional lines and greatly increases the monthly bill. Scaling up with VoIP is much easier to set up and more wallet-friendly.
VoIP is another example of how technology makes running a business easier. It offers customization and control, reliability, and affordability so you can focus on building your company. If you're interested in implementing a VoIP system at your business, get in touch with us here at Pretect! We would love to talk to you about this and all your other IT needs.