The season of giving is just around the corner! If you have children in your life, you probably have gifts to grab. Now more than ever, there are a variety of devices that beg for a kid's attention. However, entertainment and education can work in tandem for the benefit of your child! This blog explores innovations that can ignite creativity in your little one and build lasting skills.
First, let's take a look at a creation kit that has been making waves lately:  the Kano Computer. At the heart of this set is the small, but mighty, Raspberry Pi 3. Packed in this credit card sized computer are multiple USB ports, an HDMI port, a built-in WiFi adapter, and a sound input/output port. With its easy-to-read instruction manual, kids ages 6+ can have it up and running in no time. No parents required! It comes with 150+ hours of fun projects that teach programming basics such as logic, variables, and loops. There is even a user-created community to share projects and ideas with one another. It does run on the expensive end at $249.99 for the full kit. That is, however, the only downside. Check out their site for a full list of all their products!
Next in the lineup is the Piper Computer Kit. Stanford's Dr. Joel Sadler based Piper on his research which explored methods to teach novices about electronics. Like Kano, this kit utilizes a Raspberry Pi and a fun story mode to guide kids through construction. However, it does require a more assembly and is aimed at children 8 and up. At $229.99, the price may be a little steep, but the value is undeniable!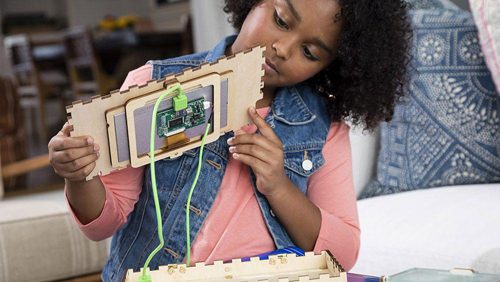 Stepping away from the computer construction kits, we come to LightUp. These plastic segments contain discrete parts of a circuit and snap together magnetically. Their free app provides simple coding tools to customize all LightUp's different functions. You can then use the app to view the contraption and see how it all works! It is a perfect way for your child build an understanding of electricity and how it powers our world. There are two basic sets available: The Edison ($49.99) and The Tesla ($99.99).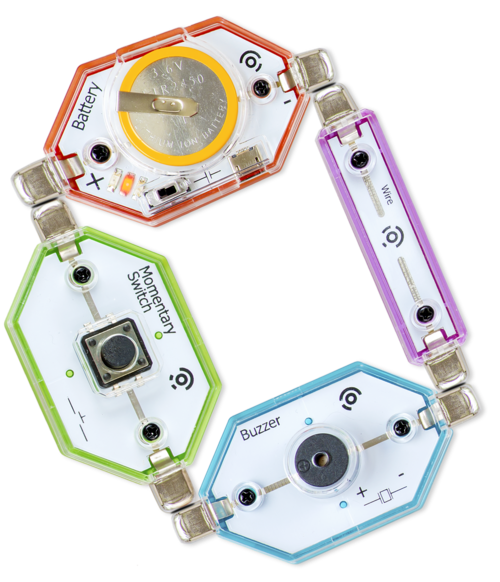 Last on our list of gadgets today is MakeyMakey. This is a minimalist kit with endless possibilities. It consists of a small board that has connections for four directional buttons, two mouse buttons, and a spacebar. Simply plug the board into the USB drive of a computer and connect the provided alligator clips to an object to turn into a fun and unique controller! Almost anything that can conduct electricity can be used, making for some fun and wacky inventions. The classic model runs $49.95, but there are many different options to choose from.
It's been said many times over but deserves repeating: children are our future. We can help ensure that their future is a bright one by providing them with the skills to thrive. Curiosity comes naturally to a child, so let's foster it! This holiday season, give them something more than just a toy. Toys come and go. Knowledge, however, lasts a lifetime.
From all of us here at Pretect, have a safe and happy holiday!